The Lake County General Health District is combating the opioid crisis in a multitude of ways, one being through distribution of naloxone to community members and law enforcement personnel.
What is Naloxone?
Naloxone (also known as Narcan®) is a medication that can reverse an overdose caused by an opioid drug (heroin or prescription pain medications). When administered during an overdose, naloxone blocks the effects of opioids on the brain and quickly restores breathing. Naloxone has one critical function: to reverse the effects of opioids in order to prevent overdose death. Naloxone has no potential for abuse. Naloxone does not reverse overdoses that are caused by non-opioid drugs, such as cocaine, benzodiazepines (e.g. Xanex, Klonopin and Valium), methamphetamines, or alcohol.
Project DAWN
(Deaths Avoided With Naloxone) is a community-based overdose education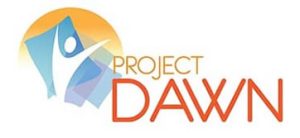 and naloxone distribution program. Project DAWN participants receive training to:
Recognize the signs and symptoms of an overdose
Distinguish between different types of overdoses
Perform rescue breathing
Call EMS
Administer naloxone
Project DAWN naloxone kits are always given at no cost to the client.  Family, friends, and loved ones of individuals who are at risk of opioid overdose, as well as those at personal risk of overdose, are eligible to attend an overdose prevention training and receive kits. Kits include:
2 doses of 4 mg/.01 mL of Narcan® Nasal Spray
1 face shield
1 educational DVD
1 educational step-by-step booklet
Kits are provided at no cost to the client when training is completed at one of the following locations:
County
Location
Day
Time
Lake
Lake County General Health District**
5966 Heisley Road
Mentor, OH 44060
1st Wednesday of each month
4:30 p.m.
Signature Health
38882 Mentor Avenue
Willoughby, OH 44094
3rd Tuesday of each month
10:00 a.m.
Ashtabula
Lake Area Recovery Center
2711 Donahoe Drive
Ashtabula, OH 44004
2nd Thursday of each month
7:00 p.m.
Signature Health
4627 Main Avenue
Ashtabula, OH 44004
Last Wednesday of each month
11:00 a.m
Geauga
Ravenwood (main location)
12557 Ravenwood Drive
Chardon, OH 44024
1st Tuesday of each month
5:30 p.m.
If you would like to register for the next Project DAWN clinic or would like more information, please contact:
Jessica McCarthy
Project DAWN Coordinator
Phone: (440) 350-2875
Email: jmccarthy@lcghd.org
For ** locations, please contact: 
Haley Russo
Project DAWN Coordinator
Phone: (440) 350-2844
Email: hrusso@lcghd.org
The Lake County General Health District receives funding from the Ohio Department of Health and the United Way of Lake County to provide our community with the lifesaving medication, Naloxone.  Additional support is provided through private donations.
Interested in supporting Project DAWN?
Please consider making a financial donation to help support the efforts of Project DAWN. To donate, please mail in this form.
Please make checks payable to:
Lake County General Health District
Please send checks to:
Lake County General Health District Attn: Project DAWN
5966 Heisley Road Mentor, Ohio 44060
The Ohio Mental Health and Addiction Services (OhioMAS) provides funding
to the Lake County General Health District to supply Naloxone to local law enforcement, emergency medical services personnel, and first responders who are not able to bill or be reimbursed for dispensing Naloxone.
We currently distribute to the following local agencies:
Eastlake Police Department
Fairport Harbor Police Department
Holden Arboretum Police Department
Lake County Sheriff's Office
Lake Metroparks Ranger Department
Lakeland Community College
Madison Township Police Department
Madison Village Police Department
Mentor Police Department
Mentor-on-the-Lake Police Department
North Perry Police Department
Perry Village Police Department
Waite Hill Police Department
Willowick Police Department
Wickliffe Police Department 
If you would like more information, please contact:
Haley Russo
Program Coordinator
Phone: (440) 350-2844
Email: hrusso@lcghd.org